What is oral surgery?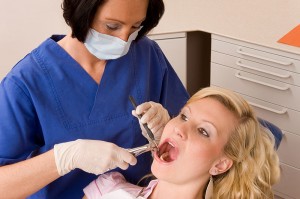 Oral surgery includes a number of surgical treatments designed to improve your oral health, appearance, and function. While we strive to provide conservative, non-invasive treatment when possible, oral surgery may be the best option for treating certain dental conditions. One of the most common types of oral surgery is tooth extraction.
What is a tooth extraction?
A tooth extraction is the removal of a tooth. At the dental practice of Tao Sun, DDS, we work hard to ensure that your tooth extraction is as painless and comfortable as possible. Our talented dentist may recommend a tooth extraction in Costa Mesa and Apple Valley, California if:
There are too many teeth to correctly fit in the mouth
A tooth is severely damaged or decayed and cannot be repaired with a dental restoration
Infection has destroyed a large portion of the tooth and supporting bone
Dr. Tao Sun is happy to consult you on tooth replacement options both before and after the tooth extraction to ensure that we restore your smile to optimal health. We welcome you to call or visit our dental office today to learn more about tooth extraction and oral surgery. We are committed to improving your oral health!