What is a dental exam and cleaning?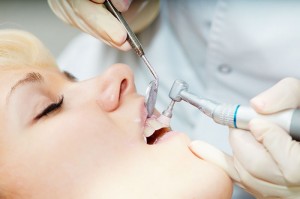 You have probably been told in the past that you should visit the dentist every six months. During these routine visits, our skilled dentist and dental team provide a dental exam and cleaning. It is essential to visit our dental office regularly to ensure that your smile stays healthy. During a dental exam and teeth cleaning in Costa Mesa and Apple Valley, California, we will:
Examine your smile to look for signs of tooth decay, periodontal disease (gum disease), and other dental problems
Use digital dental X-rays to further check for dental problems and damage
Check your existing dental restorations for any needed repairs or maintenance
Perform an oral cancer screening
Clean your teeth by removing built-up plaque and tartar (hardened plaque)
Polish your teeth
Our dental team will make certain that your dental exam and cleaning is comfortable and enjoyable.
How often should I go to the dentist?
We encourage you to visit Dr. Tao Sun every six months for a routine dental cleaning and exam. This allows us to regularly evaluate the health of your smile. For more information and to schedule your next appointment, we invite you to call or visit us today!