What is cosmetic dentistry?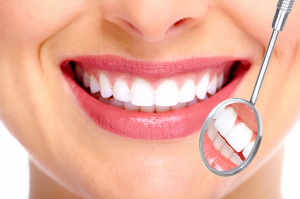 Cosmetic dentistry is a popular, specialized branch of dentistry. The main goal in cosmetic dentistry is to improve the appearance of your smile. We can improve your smile by correcting cosmetic dental flaws, helping you to achieve a smile that is more flawless and beautiful. Cosmetic dentistry in Apple Valley and Costa Mesa, California includes several treatments that are designed to enhance the natural beauty of your smile.
Is cosmetic dentistry right for my smile?
Cosmetic dentistry may be right for you if you are interested in gaining a more attractive smile. Our experienced dentist, Dr. Tao Sun, will carefully evaluate your smile and discuss your concerns and desires with you. Following this discussion, he may recommend cosmetic dental services that can improve the appearance of smile flaws such as:
Misshapen teeth
Discolored, yellowed, or stained teeth
Misaligned or crowded teeth
Gaps and spaces between the teeth
Very worn teeth
Fractured or chipped teeth
Our caring dental team works hard to make sure that each dental treatment is comfortable and pleasant. If you would like to learn more about cosmetic dentistry, we welcome you to contact us today. We are happy to answer your questions and schedule your personalized cosmetic consultation.